BinaryCent Review – A Unique Forex, CFD Trading & Binary Options Experience
BinaryCent is a unique and secure Forex, CFD trading and Binary options service provider. It allows you to open a trading account with a mere deposit of $250 which makes it extremely affordable. You can start your trades from as low as 10 cents, which means that you learn the intricacies of trading at a minimal cost. You can deposit money to your trading account and make withdrawals using multiple options like credit cards, Perfect Money, bank wire transfers, cryptocurrencies, etc. All your withdrawals are processed under an hour. You can also start copy trading, which allows you to copy the portfolio of successful traders. It not only improves your trading skills, it also leads to higher profits.
Bonuses
As a trader, you are rewarded by BinaryCent for making an initial deposit. The higher your deposit amount is, the more bonus you get. If you make minimum initial deposit of $250 for opening a bronze account, you get 20% bonus. The bonus for silver account is 50% and 100% for the gold account. You can use the bonus amount for trading and increase your chances of making profits.
Trade Forex, CFDs and Binary Options now at Binarycent!
Types of Accounts
BinaryCent provided different types of trading accounts depending upon your requirements. They have combined the most sought-after services from their customers into different packaged. Whether you are a beginner or a seasoned trader, BinaryCent has a perfect account type for you. Each account type comes with a minimum initial deposit and bonus. The higher your deposit amount, the higher your bonus. The different types of trading accounts provided by BinaryCent are as follows:
Bronze Account
Bronze account is the entry-level and basic account which is ideal for beginners. You can get started with a Bronze account by making an initial deposit as low as $250. You get 24/7 live video chat with this account. All your withdrawals are processed within 1 hour. The bronze account also offers you a demo account. You get access to copy trading tool which is perfect for novice traders as it allows you to copy the portfolio of seasoned and successful traders. You are provided a 20% bonus in the bronze account, which means that if you start with the minimum deposit of $250, you will get $50 as bonus, thereby you will be having $300 in your account to start trading.
Silver Account
Silver account is the most popular trading account offered by BinaryCent as it offers the most value for money. You get all the features of a bronze account with other additional features. The additional features offered by silver account include master class which is web session designed to improve your trading skills. You also get higher bonus of 50%. You will need to put in a minimum deposit of $1,000 for opening a silver account with BinaryCent. You are also provided 3 risk-free trades with this account. In case of losses or negative returns, your risk-free trades are compensated in the form of a trading bonus.
Gold Account
The gold account is the most premium offering from BinaryCent. This account provides 24/7 live video chat support, demo account, and copy trading tool. Your withdrawals are processed instantly within 1 hour. You need to start with a minimum initial deposit of $3,000 to open a gold account with them. The gold account offers an incredible 100% bonus which means that if you make a deposit of $3,000, you will get another $3,000 as bonus from BinaryCent. In addition to getting 3 risk-free trades, you are also provided a personal success manager with your gold account subscription. This increases the chances of higher returns and profitability from your trades.
Funding Methods
You can fund your BinaryCent account by using multiple options like credit cards, bank wire transfers, Neteller, Skrill, Perfect Money, and even cryptocurrencies. The funding methods are fast and secure, backed by the state-of-the-art technology. The fund transfer process is backed by SSL certified 256-bit secure processing and are 3D secure enabled. The funds are safely maintained in top-tier European banks. The funds are made available instantly in your BinaryCent trading account upon receipt of the same by them. You will have to pay a transfer fee of 5% if you transfer money to your account using credit card. All other funding methods carry no transfer fee.
Our BinaryCent Options Gallery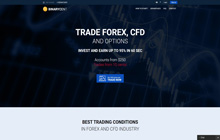 BinaryCent Homepage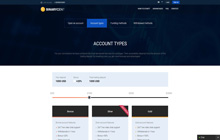 Account Types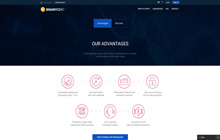 Advantages
Withdrawal Methods
Withdrawal from your BinaryCent account is quick and secure. The minimum withdrawal amount is $50. For safety reasons, identification of the person making the withdrawal is mandatory, irrespective of the amount of withdrawal being made. Withdrawals can be made through credit cards, cryptocurrencies, and Perfect Money. Withdrawal made using credit cards carry a transfer fee of 5%. The fund withdrawal process is instant and takes up to 1 hour in most cases. However, if you have not submitted the requested documents on time, then the withdrawal may take longer. BinaryCent does not deduct any taxes at source, however, they expect you to comply with tax requirements as a responsible citizen.
Why Choose BinaryCent?
BinaryCent provides you many advantages over the competition. You can trade non-stop 7 days a week even during the weekends. This increases your chances of making money by benefiting from the market volatility. You don't have to wait for weekdays to trade, your money works harder for you and grows round the clock. Your trading platform uses the most modern and sophisticated technology to ensure security. Their trading platforms are 100% secured with complete data protection and peace of mind. More than 10,000 trading transactions are processed by the trading platforms of BinaryCent.
If you are beginner in Forex, then there is no reason to fret as you can get the opportunity to learn and trade under the guidance of seasoned traders. This ensures that you learn quickly and minimize your losses. You are also provided 24/7 multilingual support, which is great for resolving your queries instantly. BinaryCent provides you a wide range of options for depositing to and withdrawing from your trading account. Your withdrawals are also guaranteed processed within 1 hour.
Other Popular Binary Options Broker Reviews